Restaurant Chain Industry Sales: Tracking US Recovery
Sep 14, 2020 data analytics and reporting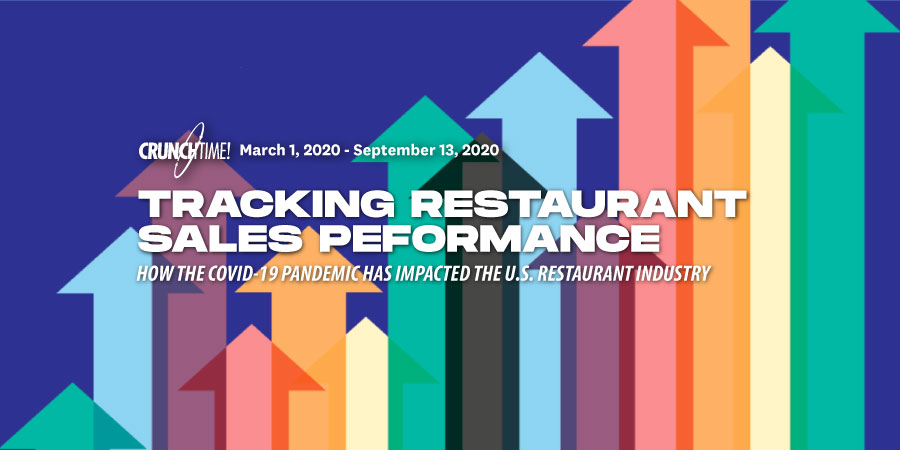 With customer locations in every US state ranging across virtually every foodservice category, CrunchTime has organized a series of charts that show how restaurant sales are trending across America since the beginning of the COVID-19 pandemic. 
We are tracking where weekly sales are rising toward recovery and where they are struggling to recover. 
US Restaurant Sales by Week
(3/1/20 – 9/13/20) click chart to view larger.
Each week we are calculating restaurant sales as a percentage of spend that occurred the week of March 1st, 2020 (Pre-COVID). The colored bar charts represent the different restaurant segments and the blue line tracks total sales compared to the Pre-COVID period.
Restaurant chain and foodservice industry sales for the week of September 7th - September 13th across all segments is at 75% of Pre-COVID levels.
---
Top 30 States: Week-over-Week Performance
(3/1/20 – 9/13/20) click chart to view larger.

The Pacific Northwest saw a significant drop this week due to the devastating wildfires in Oregon, Washington, and Northern California.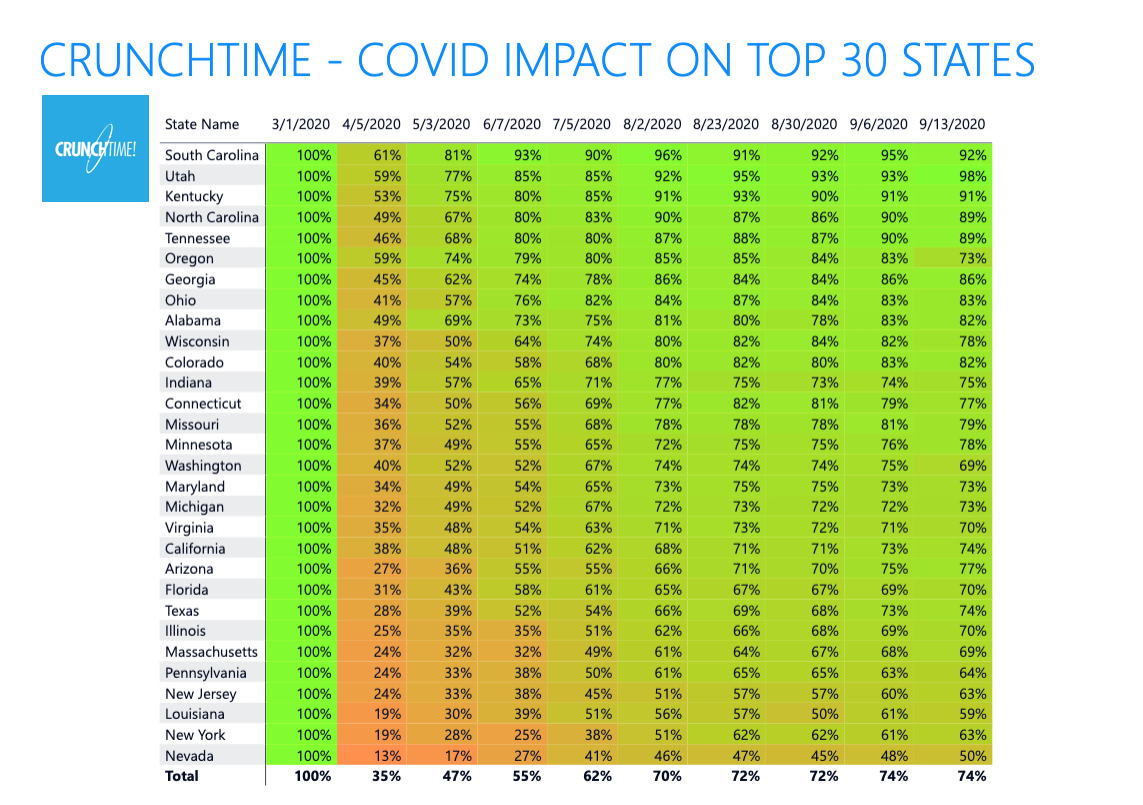 ---
About the Data:
This data shows weekly foodservice sales at chain restaurants in the United States on the CrunchTime restaurant management operations platform across the following segments: Airport Concessions, Entertainment Venues, Fast Casual, Full-Service Dining, and Quick Service.
Sales data includes: credit cards, cash, online orders, take-out and delivery ... all store sales collected from a POS.
Independent (non-chain) restaurants are not included in this sample.
# # #
Questions about CrunchTime? Please contact us.
---