Why data and food safety go hand in hand
Sep 17, 2018 food operations management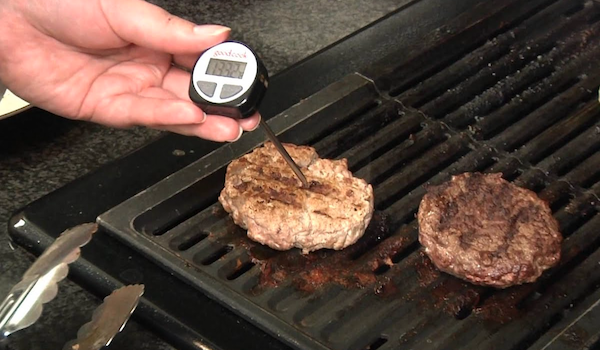 We know that safety is always your top priority, but take an opportunity to review your policies and procedures and learn new ways to make your meals even safer for your guests.
According to the Centers for Disease Control and Prevention, roughly 48 million Americans get sick from eating contaminated food every year, so there is always room for improvement.
Data should play a major role in your food safety processes. Greater insights into your sales, inventory and even labor data will better equip your restaurant to maintain a high level of food safety. Here are a few ways your data will influence your food safety initiatives.
Forecasting and food preparation: Food production planning is directly related to food safety and your prep should be fueled by insights into your sales and inventory data. That allows you to accurately forecast what you'll need to prepare on a daily basis.
Suppose your forecasts are off and you prepare too much. Now you have unused food sitting around. Or, you might not prepare enough, and now you aren't giving certain meals the preparation care they need. The more data you have at your disposal, the better your forecasting, which in turn optimizes your food production planning.
Identifying Opportunities for Training
Your staff plays a massive role in maintaining food safety. When a food safety incident occurs, the best thing you can do is take preventive measures to ensure it doesn't happen again. A restaurant labor management solution will help you obtain the data you need for this kind of initiative.
The more information you have at your disposal the better. Knowing when and how the incident occurred could lead you to the conclusion that some employees weren't properly trained on how to properly manage certain food products. When you are unable to pinpoint when an incident occurred, it becomes harder to determine the cause and more expensive to solve. The right solution won't just optimize labor cost management, it will ensure your employees are trained to properly handle food and ensure safety.
Optimizing Your Inventory
How you manage your inventory directly affects its quality. Having more accurate inventory data can reduce safety risks because you'll know exactly what you have in stock at all times and how long you've had it.
What if your vendor accidentally sent you spoiled food, or too much product and you didn't account for it? What if something goes bad in your stock room because it's been sitting on the shelf for longer than you thought? Complex food inventories are fraught with potential safety issues, but an inventory management solution can provide the data insights and organization you need to reduce food safety risks in your stock room.
Once you have the data you need to enhance food safety procedures, how do you arm your employees with this information to ensure they're making the most of it? CrunchTime! Line Check™ is a mobile tablet application that can quickly guide staff through important restaurant food safety tasks. This application will centralize data and safety standards and provide all appropriate personnel quick access to pertinent information.